Education Law Solicitors In London
Why Choose Osbourne Pinner?
Many people are unaware of or never consider their right to education. Education law's primary goal is to ensure that educational institutions uphold their duties to satisfy the requirements of parents, students, and teachers while treating everyone equally.
A learner's education and future can be greatly improved by being aware of their rights regarding their education and what they can do to address a problem.
Receiving specialised guidance catered to your specific requirements and circumstances is crucial because every case is different. The ability to challenge a school, college, or university when an issue emerges depends on your grasp of learners' rights and how a specialist education lawyer can assist when a problem arises.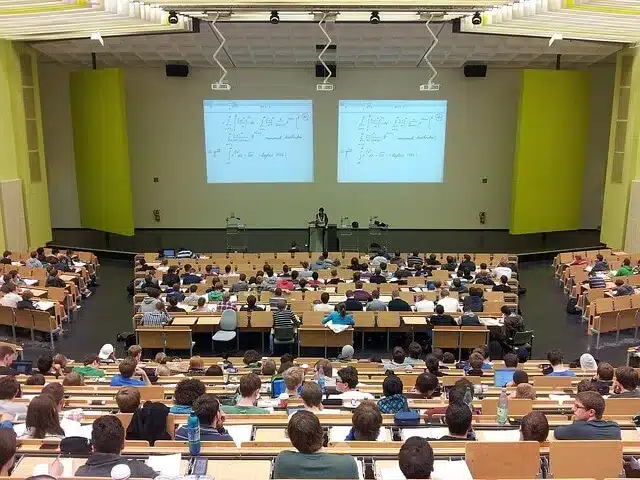 Scope of Education Law Solicitors in London
The scope of education law is wide and typically consists of the following:
Importance of Education Solicitors in London
Education law solicitors are essential in London to help citizens navigate the complexity of education law. The education sector is diverse, and legal disputes have high stakes. Below are some crucial reasons why education law solicitors are essential.
The law about education is a highly specialised field that calls for specialist knowledge and experience. London-based solicitors specialising in education law know the laws, rules, and regulations governing the UK's educational system. They are qualified to offer legal counsel, prepare legal paperwork, and represent clients in court cases involving education law.
Education law solicitors in London play a critical role in protecting the rights of individuals and institutions within the education system. They help ensure that students, parents, and educators can exercise their rights and access a fair and equitable education.
London-based lawyers specialising in education law defend their clients' rights and assist them in navigating challenging legal processes. This is crucial in high-stake situations and challenging legal processes, such as discrimination, exclusions, special educational needs, and child safety.
Education law solicitors in London specialising in education law also advise and instruct educational institutions on adhering to applicable laws and regulations. This makes it possible for educational institutions to operate legally and to give their pupils a welcoming environment.
London-based education law solicitors ensure everyone has access to justice regardless of circumstances or background. They offer legal representation to people and organisations that do not have the skills or resources to deal with the legal system on their own.
In conclusion, education law solicitors in London are crucial in guaranteeing the legality of the operation of the educational system and the protection of the rights of all individuals and institutions within it.
They offer crucial legal knowledge, support, and advocacy to assist their clients in navigating the intricate and risky realm of education law.
In the long run, hiring a lawyer with experience in education law may be more affordable. Clients can save money by ensuring that legal matters are handled effectively from the start, avoiding expensive litigation, and reducing their chance of facing financial penalties or reputational harm.
Education law solicitors is an umbrella term for the many specialisations and services offered. They are as follows.
Services for Parents and Guardians
The educational process is complicated for a lot of kids and teenagers. However, there are situations when receiving knowledgeable legal counsel or representation can significantly improve your child's educational outcomes.
Your youngster might require special education services or be a target of bullying. For example, you might require guidance on a disciplinary issue or school acceptance.
Education solicitors have an ongoing relationship with your school or college at its core. They are committed to coming up with a solution that satisfies your needs and achieves the results you want.
Therefore, they can assist you and your child with a range of educational challenges that include the following:
Services for University Students
You should get the education you deserve because your future career is on the line, but pursuing higher education can be expensive and time-consuming. When things go wrong, education solicitors can provide expert education guidance that could be the deciding factor.
Education solicitors in London can offer you sound legal advice on everything from academic appeals to university infractions. They typically offer specialised support for an application under the student visa route if you are a non-UK student in need of immigration guidance to study in the UK.
Services for Education Professionals
Education solicitors have a wealth of experience defending the rights of educators dealing with difficult situations or unfair treatment from their employers, including teachers, school administrators, lecturers, professors, and support workers.
Services for Education Providers
Education solicitors have experience dealing with various problems your institution could encounter, from misbehaviour complaints and grievances to unjust dismissals and contract terminations.
Factors to Take into Account While Selecting a Solicitor
The outcome of your legal matter significantly depends on the solicitor you choose. Therefore, you must do your research and take your time choosing the right one. Here are some important factors to consider.
Why Choose Us for your education law?
We strive always to ensure our clients' success. Our team is available for assistance at every stage of the sponsorship license application process.
Who are Education Law Solicitors?
Education law solicitors specialise in giving legal counsel and representation in education law cases. Lawyers that specialise in education law assist people, institutions, and organisations navigate the intricate legal system that underpins the UK educational system.
Education law solicitors are well-versed in the laws, rules, and regulations of these fields.
They offer advice and counsel in disputes and court cases involving these issues and consult with their clients frequently to thoroughly learn their requirements, concerns, and objectives before preparing tailored legal strategies to solve individual legal problems.
They may offer legal counsel, write legal documents, represent clients in court or mediation, negotiate agreements, and speak out for their interests.
Their broad experience facilitates them in giving practical legal advice to schools, students, colleges, professors, lecturers, teachers, and parents. Education law solicitors may also advise and train schools, colleges, and universities to adhere to educational legislation and regulations and represent clients in court.
This might entail offering advice on rules and practices, running training sessions for employees and managers, and giving legal advice on data protection and privacy issues.
Overall, education law solicitors are essential in ensuring that people and organisations involved in the education system can exercise their legal rights in a way that complies with the law. Education law solicitors support the integrity of the educational system and guarantee that everyone has access to a fair and equal education by offering legal advice and representation.
The legal education landscape is complex and constantly evolving. Thus, education solicitors play a vital role in ensuring those dealing with problems and challenges in the education system are treated fairly and have access to a safe and inclusive educational experience.
They offer their clients legal advice and support in cases involving discrimination, special educational needs, and academic dishonesty. Additionally, they support clients in advocating for their interests, protecting their rights, and successfully navigating the legal system.
Education law solicitors also advise and instruct educational institutions on complying with rules and laws. They can assist educational institutions in creating policies and practices that are both legally sound and compliant with the law.
Finally, the role of an education solicitor is significant in providing invaluable support and expertise to those in need of legal guidance and help.