Anita is a senior family solicitor consultant. Anita has 23 years' experience in all aspects of family law, mainly multi-value and complex high value financial matters alongside difficult children cases and is a Legal 500 recommended Family Lawyer.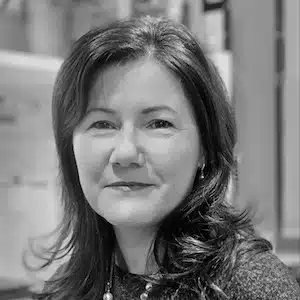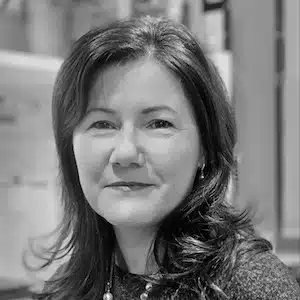 As a practicing collaborative lawyer and member of Resolution she is committed to promoting alternatives to court proceedings to resolve relationship disputes thereby providing clients with greater choice of procedure to resolve disputes.
Anita is a Resolution accredited specialist in Advanced Financial Provision and Domestic Abuse. Anita is passionate about achieving healthy and sustainable outcomes for her clients and is well known for her problem solving skills. She is renowned for her ability to devise solutions to take the heat out of complex and heightened family disputes.
Her client base often includes leading individuals in the sporting and media industry, financial and corporate services and world leading medical consultants and university academics.
Areas of Specialism:
Divorce, dissolution of civil partnerships and nullity and judicial separation proceedings

Financial provision in the above proceedings as well as in circumstances where there has been an overseas divorce

Variation, enforcement or set aside of existing financial orders

Unmarried separation issues (including TOLATA applications)

Separation Agreements and Living Together Agreement

Pre and post-nuptial agreements

Child residence and contact disputes

Paternity disputes

Applications for parental rights and step parent rights

Child relocation and international child abduction disputes

Third party rights as interveners in financial remedy proceedings

Change of name for adults and children

Child maintenance including CMS and Schedule 1 claims where the CMS does not have jurisdiction

Domestic violence/abuse injunctions and harassment cases

Using the collaborative process to reach an agreement in all family law issues

Preparing and supporting clients during the mediation process by way of Lawyer Supported Mediation
Career Highlights:
Acting for a husband (through the official solicitor) who had a degenerative brain stem disease, acquire a fair share of the £6.6m matrimonial assets which were placed in a trust to meet the husband's complex care needs.
Securing the return of children to the care of their mother following their abduction by their paternal family where search and recovery orders were required to achieve the safe return of the children with the involvement of multi-agency support such as police, social services, border control and out of hours court service.
Represented the wife of a former Premier League Footballer in divorce, finances and children proceedings. The case involved disputes concerning paternity, asset freezing injunctions, prohibited steps and specific issue orders as well as the internal UK relocation of the children.
Membership & Recognition
Member of Resolution and advanced accredited specialist. Member of Manchester Collaborative law POD

A recommended family lawyer in 2020 and 2021 Legal 500

Qualified as a Solicitor of England and Wales on 17 May 1999.
I asked to review my financial settlement. Within a matter of a short time, I got an appointment. My solicitor, was very professional and kind. She even offered me the chance to have a video conference if I was unable to go to the office. I felt comfortable and I was treated with respect. I felt confident in her capabilities. She was warm and put me at ease. The process was made very easy for me. Osbourne Pinner family law team was on top of my brief to them. Should I need a solicitor in the future, I will be very happy to go back. Thanks
Victoria Helena - Williams
Osbourne Pinner's family law team worked with me tirelessly to put my mind at rest throughout the divorce process. From the outset I felt reassured. I was kept up to date throughout the process. The quality, and detail of the guidance I received was realistic and allowed a high degree of trust to develop very quickly. Without hesitation, I would recommend Osbourne Pinner.Thank you to the whole family team for your professional support during this difficult time of my life.
Very Professional and responsive I instructed Osbourne Pinner Solicitors for my UK Start Up visa. I was so pleased with the whole immigration team. Solicitor Ravi and Ardra dealt with my UK Start Up process. I was so pleased with the way they dealt with the whole process. Everything was so smooth. Both of them were so responsive throughout the whole process. Ms. Ardra updated me all the time. My Endorsement decision came in less than 3 weeks. Their in house business strategist was very supportive and helpful too. The way they provided me support during all the workshops with the business strategist and then preparing me for the endorsement body, it was like a hand holding thing for me. I am so grateful for all their support. It has been fortunate for me to find Osbourne Pinner. Thank you for all your support and help throughout the tricky process. I am so pleased to receive my successful start up visa endorsement with Osbourne Pinner. I can not wait to see the whole team after my visit to the UK with my family. I will highly recommend your services to Osbourne Pinner.
Osbourne Pinner, and in particular their family law team were recommended to me by a good friend and trustworthy source. I have found in my dealings with them that they go the extra 'proverbial mile' in trying to help. This is not something I have experienced before with any other of the big family law firms. I am very happy with the service and will now recommend to my family, friends and colleagues.
The team at Osbourne Pinner were absolutely fantastic and I would recommend them to anyone! Special thanks to the family team.
Osbourne Pinner in London I could have ever dealt with. From how my case was handled, the communication, replying to my calls and explaining to me in detail about the law. Special thanks to Kanchan Gooransingh 's my personal advisor in getting my spouse visa processed very quickly and professionally.If you are looking for a professional and exceptional value for money service then, look no further. The team at Osbourne Pinner are thorough, professional and pleasant to work with. I highly recommend you give them a call, give them a try and judge for yourself. 5 Star is an understatement. All the best to all especially, Kanchan Gooransingh. Many thanks for your assistance & brilliant service.
Excellent and professional service. Very clear and precise instructions and was kept well informed. Very helpful and very good at their job. big Thanks to the Team!
My experience with Osbourne Pinnerwas absolutely pleasant from step 1. I did an application for Tier 1 Entrepreneur for myself. Solicitor Sabina was always available and very helpful with every step of the whole process. I would absolutely recommend them to anyone that is trying to apply for Tier1.
Very honest & straight forward costumer service. Very knowledgeable & refreshing approach. I highly recommend