Ioannis is a Senior Immigration Solicitor. Ioannis has an extensive experience in Business and Individual Immigration which includes EU/EEA, (EU Settlement Scheme Leave to Remain and EU Settlement Scheme Indefinite Leave to Remain in the UK), and non-EU/EEA Immigration Law.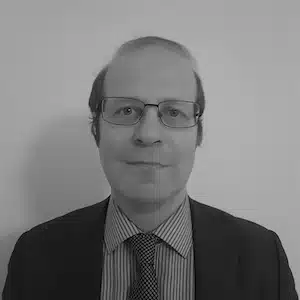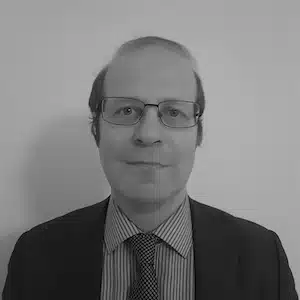 Ioannis is committed to delve into the detailed background of facts of the clients' cases and subsequently, break down the facts of the case to separate sub-topics and go through them carefully and thoroughly, applying the relevant law to each of them and substantiating them with evidence with a view to produce for each of the clients concerned the desired outcome. 
Areas of Specialism
Visitor's Visas
Naturalisation applications,
EU Settlement Scheme, namely pre-settled and settled status applications,
FLR(FP) applications,

 

FLR(HRO) applications,
FLR(M) cases as a spouse for British citizen/person present and settled in the UK,
Entry Clearances as a Spouse of a British citizen/person present and settled in the UK,

 

Appeals to the First-tier Tribunal and from the First-tier Tribunal to the Upper Tribunal and all the way through, where necessary, to the Court of Appeal, Asylum Appeal cases,
Student Visas, (from outside and inside the UK),

 

Asylum appeals, (preparing Witness Statements and Appeal Bundles as well as, on certain occasions, Skeleton Arguments, as well as,
Indefinite Leave to Remain in the UK, (based on 10 years' continuous lawful residence in the UK).

 

Skilled Worker Visas applications,
Licence Sponsorship Visa applications
Global Talent Visa applications
Administrative Review applications, (for Naturalisation applications as well for the Skilled Worker, Licence Sponsorship and Global Talent Visa applications)
Applications for Permission for a Judicial Review hearing

 
Career Highlights
I have been instructed by a client, from a non-EU country, (who had been stranded in the UK, being temporarily in this country initially with visitor's Visa, in 2020, due to COVID restrictions and lockdowns, but being accommodated by her son, in the UK, who is a naturalised British citizen), to challenge on her behalf, by way of an appeal application to the First-tier Tribunal, (after her initial Leave to Remain in the UK/FLR(HRO) application had been refused by the Home Office), as an adult dependent relative, (mother of a British citizen); managed to prove with sound, (subjective and objective) evidence, (through the Witness Statements and citing the relevant case and statutory law in the Skeleton Argument), that while she was living in her country, she had been all alone, with no support from close family members and relatives, suffering from various mental health problems and also being vulnerable, due to her advanced age, to various challenges of the everyday life; the Bundle was so thorough and the arguments that were put forward were very well substantiated by evidence that the Home Office Presenting Officers decided to withdraw from the appeal hearing that was due to take place in a few days' time and grant her Leave to Remain in the UK on compassionate circumstances. 
I have been instructed by another client, (from a non-EU country), to deal with his Leave to Remain in the UK; he got married to an EU/EEA citizen with pre-settled status, but the marriage took place in May 2021, (namely after 31st December 2020), and the client was at that time, an over-stayer in the UK; therefore, there was no way to apply from outside the UK, with a view to be granted pre-settled status, (or to apply for an EU Settlement Scheme family permit, since the client was not outside the UK when I was instructed by me to apply for his Leave to Remain). So, the only solution was to apply for an FLR(FP), as the spouse of an EU/EEA citizen with pre-settled status; the initial application was refused; but in the appeal process, (to the First-tier Tribunal), through the evidence used to support the Witness Statements and the case and statutory law cited as part of the Skeleton Argument, I managed to prove that he client/Appellant had an established family life in the UK, pursuant to Article 8 of the ECHR, (he had close ties with some of the relatives of his wife, one of whom was also a British citizen and who were willing to employ him once he was granted Leave to Remain), and that his EU/EEA wife, although born in the Appellant's country), had moved to another country since she had been a child and therefore, she had not spent her formative years there, and was running the risk, upon being forced to follow the Appellant, (her husband), there, of not being integrated into the society of the Appellant's country, and therefore, of not being treated an an "insider", there. The evidence of the Appeal Bundle was strong enough to dissuade the Home Office Presenting Officers from attending the First-Tier Tribunal hearing; they decided, instead, to withdraw from the Appeal and granted the client Leave to Remain in the UK, (this happened in early 2022). 
Membership & Recognition
Qualified as a Solicitor in England and Wales on 2nd January 2018

Earned a Master's Degree in Law, (LLM), with Merit, from Queen Mary, (University of London), in November 2008

Earned a Master's Degree in Law, (LLM), from University of Bristol in February 2003
I asked to review my financial settlement. Within a matter of a short time, I got an appointment. My solicitor, was very professional and kind. She even offered me the chance to have a video conference if I was unable to go to the office. I felt comfortable and I was treated with respect. I felt confident in her capabilities. She was warm and put me at ease. The process was made very easy for me. Osbourne Pinner family law team was on top of my brief to them. Should I need a solicitor in the future, I will be very happy to go back. Thanks
Victoria Helena - Williams
Osbourne Pinner's family law team worked with me tirelessly to put my mind at rest throughout the divorce process. From the outset I felt reassured. I was kept up to date throughout the process. The quality, and detail of the guidance I received was realistic and allowed a high degree of trust to develop very quickly. Without hesitation, I would recommend Osbourne Pinner.Thank you to the whole family team for your professional support during this difficult time of my life.
Very Professional and responsive I instructed Osbourne Pinner Solicitors for my UK Start Up visa. I was so pleased with the whole immigration team. Solicitor Ravi and Ardra dealt with my UK Start Up process. I was so pleased with the way they dealt with the whole process. Everything was so smooth. Both of them were so responsive throughout the whole process. Ms. Ardra updated me all the time. My Endorsement decision came in less than 3 weeks. Their in house business strategist was very supportive and helpful too. The way they provided me support during all the workshops with the business strategist and then preparing me for the endorsement body, it was like a hand holding thing for me. I am so grateful for all their support. It has been fortunate for me to find Osbourne Pinner. Thank you for all your support and help throughout the tricky process. I am so pleased to receive my successful start up visa endorsement with Osbourne Pinner. I can not wait to see the whole team after my visit to the UK with my family. I will highly recommend your services to Osbourne Pinner.
Osbourne Pinner, and in particular their family law team were recommended to me by a good friend and trustworthy source. I have found in my dealings with them that they go the extra 'proverbial mile' in trying to help. This is not something I have experienced before with any other of the big family law firms. I am very happy with the service and will now recommend to my family, friends and colleagues.
The team at Osbourne Pinner were absolutely fantastic and I would recommend them to anyone! Special thanks to the family team.
Osbourne Pinner in London I could have ever dealt with. From how my case was handled, the communication, replying to my calls and explaining to me in detail about the law. Special thanks to Kanchan Gooransingh 's my personal advisor in getting my spouse visa processed very quickly and professionally.If you are looking for a professional and exceptional value for money service then, look no further. The team at Osbourne Pinner are thorough, professional and pleasant to work with. I highly recommend you give them a call, give them a try and judge for yourself. 5 Star is an understatement. All the best to all especially, Kanchan Gooransingh. Many thanks for your assistance & brilliant service.
Excellent and professional service. Very clear and precise instructions and was kept well informed. Very helpful and very good at their job. big Thanks to the Team!
My experience with Osbourne Pinnerwas absolutely pleasant from step 1. I did an application for Tier 1 Entrepreneur for myself. Solicitor Sabina was always available and very helpful with every step of the whole process. I would absolutely recommend them to anyone that is trying to apply for Tier1.
Very honest & straight forward costumer service. Very knowledgeable & refreshing approach. I highly recommend