Senior litigation Caseworker
Sana is very passionate about her clients. She specialises in small, medium and large companies for their sponsor licence application with a high success rate. Sana also have a high success rate in litigation.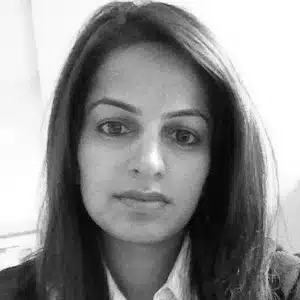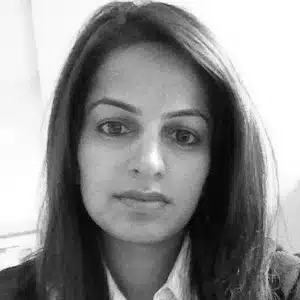 A forward thinker, Sana has considerable experience in the legal sector possessing in excess of 10 years specialising in dealing with clients for a wide range of cases including sponsor Licences, Compliances Visits, Skilled Worker Visa and Global Talent Visa
She is dedicated to realising the potential of information in the Legal sector to enhance the effectiveness, efficiency and intermodality of current law from the local to the global level.
Sana also runs her own small caseload to assist our Civil Litigation Clients in all aspects of their work and particularly involving:
– Preparation of tenancy agreements.  
– Proceedings related to health and safety.  
– Defending against eviction
– Removing troublesome tenants through the legal system.  
– The defence of tenants' actions. 
– The act of serving notices. 
Sana is a highly enthusiastic and self-motivated legal consultant that thrives on meeting key objectives and client expectations. She has been dedicated in the profession to provide her clients with excellent results in all cases. She works alongside reputable solicitors.
She has worked with clients from all over the UK as well as dealing with cases involving international elements and jurisdictions.
She also specialises, with a high success rate, in immigration matters, especially in Global Talent Visa, Sponsorship License and the following non-exhaustive list of Immigration services:
Area of specialism:
Point Based System –

Tiers 1, 2, 4, and 5 visa categories

Innovator Visa

Start Up Visa

Global Talent Visa

Students Visas

Visitors/Tourist Visas

Unmarried partners visa

Spouse visa Applications

Settlement and Naturalisations Application including Registrations

Entry Clearance Applications and Appeals for Refusals

Long Residency applications
I asked to review my financial settlement. Within a matter of a short time, I got an appointment. My solicitor, was very professional and kind. She even offered me the chance to have a video conference if I was unable to go to the office. I felt comfortable and I was treated with respect. I felt confident in her capabilities. She was warm and put me at ease. The process was made very easy for me. Osbourne Pinner family law team was on top of my brief to them. Should I need a solicitor in the future, I will be very happy to go back. Thanks
Victoria Helena - Williams
Osbourne Pinner's family law team worked with me tirelessly to put my mind at rest throughout the divorce process. From the outset I felt reassured. I was kept up to date throughout the process. The quality, and detail of the guidance I received was realistic and allowed a high degree of trust to develop very quickly. Without hesitation, I would recommend Osbourne Pinner.Thank you to the whole family team for your professional support during this difficult time of my life.
Very Professional and responsive I instructed Osbourne Pinner Solicitors for my UK Start Up visa. I was so pleased with the whole immigration team. Solicitor Ravi and Ardra dealt with my UK Start Up process. I was so pleased with the way they dealt with the whole process. Everything was so smooth. Both of them were so responsive throughout the whole process. Ms. Ardra updated me all the time. My Endorsement decision came in less than 3 weeks. Their in house business strategist was very supportive and helpful too. The way they provided me support during all the workshops with the business strategist and then preparing me for the endorsement body, it was like a hand holding thing for me. I am so grateful for all their support.
Osbourne Pinner, and in particular their family law team were recommended to me by a good friend and trustworthy source. I have found in my dealings with them that they go the extra 'proverbial mile' in trying to help. This is not something I have experienced before with any other of the big family law firms. I am very happy with the service and will now recommend to my family, friends and colleagues.
The team at Osbourne Pinner were absolutely fantastic and I would recommend them to anyone! Special thanks to the family team. It has been fortunate for me to find Osbourne Pinner. Thank you for all your support and help throughout the tricky process. I am so pleased with Osbourne Pinner team. I will highly recommend your services to Osbourne Pinner.
Osbourne Pinner in London I could have ever dealt with. From how my case was handled, the communication, replying to my calls and explaining to me in detail about the law. Special thanks to Kanchan Gooransingh 's my personal advisor in getting my spouse visa processed very quickly and professionally.If you are looking for a professional and exceptional value for money service then, look no further. The team at Osbourne Pinner are thorough, professional and pleasant to work with. I highly recommend you give them a call, give them a try and judge for yourself. 5 Star is an understatement. All the best to all especially, Kanchan Gooransingh. Many thanks for your assistance & brilliant service.
Excellent and professional service. Very clear and precise instructions and was kept well informed. Very helpful and very good at their job. big Thanks to the Team!
My experience with Osbourne Pinnerwas absolutely pleasant from step 1. I did an application for Tier 1 Entrepreneur for myself. Solicitor Sabina was always available and very helpful with every step of the whole process. I would absolutely recommend them to anyone that is trying to apply for Tier1.
Very honest & straight forward costumer service. Very knowledgeable & refreshing approach. I highly recommend