The end of a marriage is never easy, with emotions inevitably running high. But while difficult, the divorce process is critical to your life moving forward. That's why it's vital to have specialist divorce solicitors on your side.
Whether you're considering divorce, or you need to respond to a divorce petition, Osbourne Pinner Solicitors will add the experience and expertise you need to get things moving. We assist clients throughout the divorce process – from grounds for divorce through to settlement and custody – working towards the best outcome every step of the way.
If you would like to find out more about our London divorce solicitors, give us a call on 0203 983 5080.
How can divorce solicitors help?
Ending a relationship can be difficult. The last thing you want to do at this stressful time is handle all kinds of legal ramifications. Ideally, you want a divorce solicitor that's experienced and knowledgeable to take the weight off your shoulders. But also someone that's compassionate and understands what you're going through.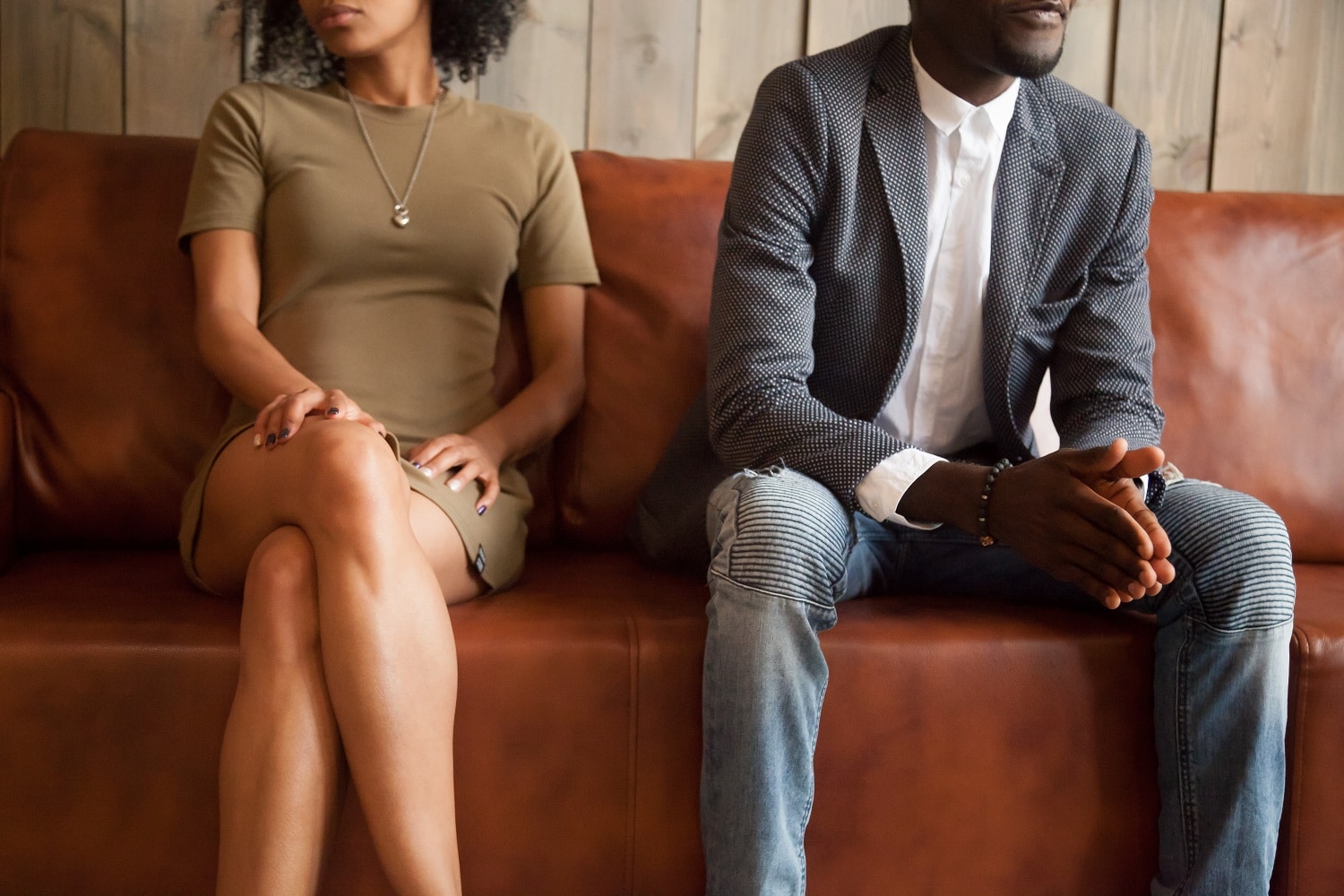 That's exactly what we provide at Osbourne Pinner Solicitors. Our team of expert divorce solicitors have years of experience, working with hundreds of clients on their divorce proceedings. As well as knowing the divorce process like the back of our hand, this has given us a unique insight into the challenges – both emotional and legal – that you'll be facing as a party within a divorce.
Our specialist solicitors will guide you through the divorce process, from an initial consultation to the ongoing proceedings and final arrangements. That includes any additional factors such as finances, assets and the custody of children…
Grounds for divorce
Grounds for divorce is the first hurdle to end any marriage. Why exactly are you choosing to end your marriage? Broadly speaking, there is only one ground – which is that the marriage has broken down irretrievably.
However, the irretrievable breakdown of a marriage has to be backed up by one of five issues:
Adultery – Your partner has cheated on you
Unreasonable behaviour – Actually the most common ground for divorce, unreasonable behaviour is anything that can show that your partner has become intolerable to live with. It can range from domestic abuse or financial recklessness to a lack of support or family disputes.
Two years separation with consent – If both parties agree to the divorce, they can use two years of separation (living apart) as grounds for their divorce.
Five years separation without consent – If one party doesn't agree to the divorce, they must have been separated for at least five years.
Desertion – The least common ground for divorce, desertion refers to a partner leaving the family home and cutting ties for at least two years – but still won't consent to a divorce. However, given that you will need to prove that you didn't want to the relationship to end, it's often easier to use unreasonable behaviour as the ground for divorce.
It's important to note that none of these grounds apply unless you have been married for at least a year. Also, you cannot use your own adultery, unreasonable behaviour or desertion as grounds for divorce.
Further reading: How Can Legal Help Save Domestic Violence Victims?
The divorce process
While you might want to take action straight away, divorce is a lengthy process. Within that, there are several steps to take. Our expert divorce solicitors will give you the information, support and assistance at every step of the journey…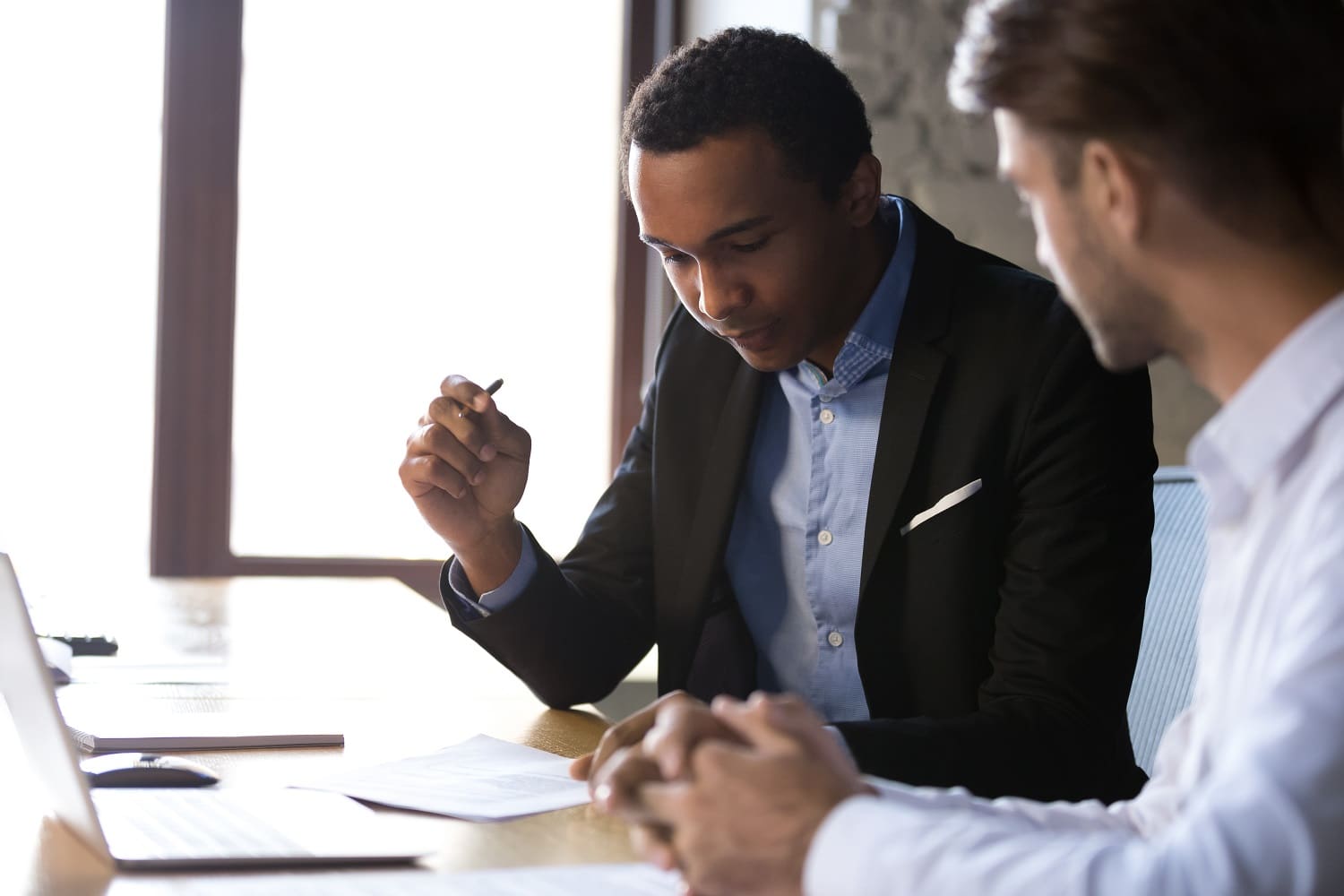 1. Consultation
The first step in the divorce process is a consultation with a divorce solicitor. An experienced, qualified member of the team at Osbourne Pinner Solicitors will discuss the reasons for the breakdown of your relationship in a safe, confidential environment. You will be asked to provide details of the date of your separation, your family situation and your finances.
Within the consultation, you will be able to ask any questions you have about the process. Our divorce solicitors can advise you on the next steps and the best course of action given the circumstances, including your rights when it comes to children and finances.
2. Petition
All of the information gathered in the consultation will be used to prepare a divorce petition to submit to court. Your original marriage certificate will also be required to issue the divorce petition.
The petition will then need to be signed by the respondent (your ex-partner) once they receive it. They can choose to agree, defend or ignore the petition.
3. Further applications
After the petition has been completed and processed, there are two more applications to make for the divorce:
Decree nisi – A provisional decree of divorce which is provided once the court is satisfied you have met the requirements.
Decree absolute – This brings your marriage to an end and replaces your marriage certificate. An application for the decree absolute will be submitted to the court six weeks and one day after the pronouncement of the nisi.
4. Complications
As with any legal process, a divorce can be subject to complications. Your spouse could ignore or defend the divorce petition, for example. Alternatively, the court could reject your divorce petition altogether.
With the right expertise, know-how and attention to detail, an outright rejection of your divorce petition is unlikely to be the case. But rest assured, whatever happens, we will guide you through the entire process and deal with any complications on your behalf.
Our team of divorce solicitors in London has vast experience of representing clients in contested divorce proceedings. We can assist you in the event of a defended divorce petition. We'll also work with you if there is a cross-petition – where both parties have filed a petition giving their own separate grounds for divorce.
Arrange a consultation

If you want to find out more about how our divorce solicitors in London can help you, please don't hesitate to get in touch. Whether it's by phone, videocall or in person, our specialist solicitors can guide you through the process and answer any questions you may have. Arrange a free, no obligation today by calling us on 0203 983 5080 or use our contact form to request a call back.
Financial settlement for divorce
When two parties cannot agree over money, possessions or property at the end of a marriage they may need to ask the courts to make these decisions for them. Needless to say, this can be a long process. However, having the right lawyer on hand with experience in unsettled divorces can make it as painless as possible.
At Osbourne Pinner Solicitors, we always aim to resolve the financial side of divorce through negotiation, correspondence and/or by referring you to a family mediator. If you are able to reach a settlement in this way, you will avoid the necessity of court proceedings, saving you both time and money.
However, where this route isn't practical or possible, we can act as your representative. We offer a number of services regarding divorce, including assisting with the arrangements of financial matters in London. Our team will advise on the best course of action and what you can realistically expect from the process.
Family divorce solicitors
It's not uncommon for divorces to include children. Indeed, many couples decide to get married when they want to start a family. An important part of the divorce is deciding what happens to those children going forward. Naturally, you want this to be as quick and simple as possible for the children's sake.
As with various aspects of the divorce, not all couples see eye to eye when it comes to children. Many couples engage in a legal battle to gain the custody of their kids. Such legal battles and disagreements are vexing and stressful for all those involved. If both parents wish to keep the children with them after separation, it becomes quite difficult for them to make a decision mutually.
This is another area where our divorce solicitors can assist. Again, we believe that it's best to resolve custody disputes through negotiation, correspondence and/or a family mediator wherever possible. This could save you a lot of time, money and stress – as well as making things easier for the children in question.
However, if an agreement still can't be reached, it will always help your case having an experience divorce solicitor on your side. We'll advise the best steps to take and make a reasonable case to the court on your behalf when it comes to custody arrangements for your child or children.
London's local divorce solicitors
There are countless benefits to working with specialist divorce solicitors near you. First and foremost is convenience and clarity. Having divorce solicitors nearby allows you to meet them in person to talk through the process and your case. You know that they're nearby whenever you need advice or assistance.
This also provides more trust. By visiting local divorce solicitors in person, you can get a feel for their service and how they work. You might even have friends or relatives who have worked with them and can provide a reliable review.
Based at the heart of the capital, Osbourne Pinner Solicitors is a dedicated team of divorce solicitors for London. Our office is located in Piccadilly Circus, meaning we're just minutes away from most parts of London by tube. This local service extends across all 33 London boroughs, from Hillingdon, Harrow and Barnet to Sutton, Croydon and Bromley.
In simple terms, wherever in London you're based, we can assist with your divorce proceedings.
Online divorce solicitors
Divorce brings with it a lot of uncertainty. Sometimes, you want a quick answer to put your mind at ease. That could be at the start of the process when you're first considering a petition, or during the divorce when you're concerned about custody. While face to face meetings are great for consultations, contacting divorce solicitors online can be of great help for ongoing support.
At Osbourne Pinner Solicitors, we have a completely flexible approach to offline and online divorce solicitor services. Our free initial consultation can take place in the office, by telephone or by video call on Skype, FaceTime, Whatsapp or Zoom. If your consultation is going to take place by telephone or video, we simply ask that you send us your photo ID before the meeting.
While working with our divorce solicitors, online communication and updates are certainly an option. We can get in touch with you by email on an ongoing basis, for instance, if you want to stay discreet about your situation around colleagues or family members.
Working with online divorce solicitors can also be helpful if you're based further afield. As divorce solicitors in London, for example, we're happy to work with individuals across the UK.
Our divorce solicitor services
Consent Order in Divorce – Our team can assist in every step of the consent order, from initial finances to ongoing maintenance.
Financial Settlement – Make sure everything goes to plan with money and assets. Our team will get you a fair deal.
Property and divorce – Property is often the biggest asset involved in a divorce. Sell or stay, we'll be in your corner.
Child arrangement order – Make sure you get what you want and need from a Child Arrangement Order with top-notch legal assistance.
Child custody – Our specialist team can give you the best chance of success when it comes to the custody of your child or children.
Pre-nuptial agreements – Pre-nuptial agreements come into play during the divorce. We'll help you get what's agreed.
Post-nuptial agreements – Make sure your post-nuptial agreement is honoured with expert assistance from our team.
Civil partnership – Our divorce solicitors can also provide advice and assistance to legally end civil partnerships.
Abusive relationships – Get the discreet support and advice you need to step away from an abusive relationship through divorce.
Divorce solicitors' costs
Divorce solicitors' costs can be broken down into two main categories – the cost of divorce processing and the cost of the divorce solicitors' services.
Standard divorce fees
First and foremost, there are certain fees the court charges to process your divorce. This must be paid, at least initially, by the petitioner. The cost may be reimbursed by the respondent as part of the divorce proceedings.
There could also be additional charges for ignored petitions that need to be served (delivered personally), or even a small charge for a copy of your marriage certificate. In some instances, you may be eligible for a reduction in the standard divorce fee.
Of course, each case depends on your specific circumstances such as children and living arrangements. If you think you might be eligible, please discuss this with our specialist divorce solicitors, who can advise you whether an application for a fee reduction should be submitted to court to be assessed.
Cost of divorce solicitors' services
Divorce solicitors' costs can vary based on the requirements of your case. They can also vary based on whether you're using an hourly rate or fixed fee divorce solicitors. At Osbourne Pinner Solicitors, we provide estimates for our divorce solicitors' costs after an initial consultation, with fixed fee and hourly options. Most importantly for our clients, that initial consultation is completely free.
Divorce FAQs
How long does divorce take?

The entire divorce process typically takes around six months. However, this is largely dependent on the complexity of the divorce. Children, finances and non-cooperating partners can seriously prolong the process. On the flipside, a couple without children who have an amicable split can expect a shorter timeframe. Whatever the case, having the right divorce solicitor on hand will make things as quick and hassle-free as possible.

Do both parties need a solicitor?

Both parties will need a solicitor in most cases of divorce. They will represent your best interest throughout the process and make sure you get a fair deal when it comes to finances, children and other aspects.

If you have both agreed that you want a divorce and the split is very amicable, you might not both need a divorce solicitor. However, it's still recommended to use a shared solicitor to help you navigate the divorce process and keep things organised.

Who pays for a divorce?

Initially, the cost of the divorce is covered by the Petitioner – the person filing for divorce. However, if you feel aggrieved in doing so, you can apply to have costs covered fully or in part by the Respondent. This is particularly common in cases where blame is attributed, such as adultery, desertion or clear unreasonable behaviour. If successful, the Respondent will be ordered to pay those costs in the Decree Nisi.

Do I need my partner's consent?

Strictly speaking, you do not need your partner's consent to file for divorce. There are several grounds, such as adultery, unreasonable behaviour and separation for over five years, which don't require consent. However, not having their consent will undoubtedly make the process longer.

What am I entitled to?

There is no set amount or proportion of assets or finances that either partner is entitled to in a divorce. However, the starting point for any divorce, broadly speaking, is a 50-50 split. This split will only be adjusted if it is deemed fair and with good reason. Factors that can affect this split include the welfare of children, financial obligations of each party, expected standards of living and in some cases the conduct of each party.

How do grounds for divorce affect the outcome?

The grounds for divorce do not usually affect the division of assets. While it may seem logical that someone who has committed adultery is entitled to less, this is simply not the case in the eyes of the court. All financial settlements are completed in line with the Matrimonial Causes Act (1973), meaning grounds for divorce are practically irrelevant.

How does separation work?

Being separated for two years is the only way to divorce without any fault, while separation for five years is often the easiest way to divorce without consent. The most critical factor is proving that you have lived in two separate households continually for the full two- or five-year period.

You can technically claim to be separated while living in the same home. However, this is much harder to prove and will of course require consent.
Book a free consultation with Osbourne Pinner Solicitors
Take the first step towards a smoother divorce. Osbourne Pinner Solicitors is here to help you.
We offer a complimentary consultation, in which we can discuss your options in more detail. Contact us today on 0203 983 5080, [email protected] to book your free consultation and speak to our team.