When you're looking for assistance with family matters, you only want to work with the best family law solicitors in London. At Osbourne Pinner, that's what we're committed to offering. Our local family law firm combines experience working with all kinds of family law cases plus expertise across the board when it comes to divorce, pre- and post-nuptials, child arrangements and financial settlements.
With us on your side, you'll be empowered by decades of experience dealing with a variety of family matters in London and beyond. That's backed by an exceptionally high success rate and countless testimonials from previous and existing clients. Quite simply, we'll always work to get the best possible outcome from your case.
How our family law firm can help you
No two families are the same. That extends to the complex issues faced by those families – emotionally, financially and legally. To deal with family law, you need legal assistance that's tailored to you. That's exactly what we provide at Osbourne Pinner, starting with 11 key areas of family law:
Divorce, dissolution and separation
The dissolution of a marriage involves a lot of emotions. But it's also a process that can have a big impact on your future. That's why it's essential to have the support and expertise of family law firm on your side.
If you're considering a divorce or need to respond to a divorce petition, Osbourne Pinner is here to help. Whether it's unreasonable behaviour or desertion, our team of top family law solicitors near you can provide sage advice and assistance to guide you through the very difficult situation of ending your marriage.
We've helped countless clients through the difficult and sometimes lengthy process. So much so that we know the process and all of its steps like the back of our hand. But that's not all. Crucially, we also understand the challenges and emotions you're going through, meaning we can provide compassionate support along the way.
We can work on straightforward divorces for £750 plus VAT, with £550 in fees from the court. Rest assured, you can ask any questions you may have in a free 45 minute consultation.
Divorcing couple & consent order
Consent orders are legally ratified agreements made between a divorcing couple setting out how their money, property and other assets will be divided once their marriage officially ends. They commonly also include such important family financial matters as spousal maintenance and child support.
Needless to say, it's important that you are well represented in these negotiations. Any shortcomings or ambiguity could see you left short financially or otherwise – both short- and long-term.
Osbourne Pinner's expert family law solicitors will oversee the entire consent process, ensuring you get a fair deal in the divorce and moving forward. Our consent order services are available for £1,250 plus VAT with a free consultation beforehand.
Divorce & financial settlement
A key factor in any divorce is the division of assets. Whether it's money, possessions or property, everything has to be divided between the two parties appropriately. Unfortunately, this doesn't always go to plan. Maybe you feel like you're entitled to more than half? Or perhaps your partner wants more and you disagree?
If two parties can't agree of their financial settlement, the last resort is to allow the courts to make the decision. Having a family law solicitor on hand can make things as painless as possible. It will also ensure you get the best deal possible, even when it's down to the court to decide.
However, we know how lengthy and costly this process can be. Not to mention the worry that clients have about letting the court decide their future. That's why we do our utmost to help you reach an agreement before the court is necessary. Our top local family lawyers will assist in negotiation, correspondence and even referral to a family mediator, which could save you a lot of time and money compared to the court route.
Child arrangement order solicitors
Far more important than assets are children involved in a divorce. The first priority for almost every parent is to make sure they have fair child arrangements. Unfortunately, many couples disagree on this matter – with some even battling for full custody on both sides.
These legal battles can be vexing and stressful for all those involved. Wherever possible, we'll work to mediate, correspond and negotiate to make court the last resort. However, many couples opt for litigation, leaving a court to decide who gets custody of the children and define the terms of custody.
Whether you want full custody, shared custody or just to ensure visitation rights, we'll work with you to make your case as strong as it can be. With a professional and experienced family lawyer representing you, you'll have the best possible chance of winning your case. Our team can help with the initial application for £750 plus VAT, with our free consultation as standard.
Pre-nuptial agreements
When you're planning to enter into a marriage or civil partnership, you have the option of a pre-nuptial agreement. In simple terms, this states what would happen to your money and property – and that of your partner – should the marriage or civil partnership end.
Also known as a prenup or pre-marital agreement, it's a simple way of adding security and reassurance to your marriage, as nobody ever knows what's around the corner. However, pre-nuptial agreements aren't strictly binding in the UK. Technically speaking, it's not possible to have a fully binding agreement about the situation of divorce or dissolution before entering a marriage or civil partnership.
That said, pre-nuptial agreements will usually be respected by the court, unless the effect of the agreement would be unfair. In this case, it's possible that the court might uphold part of an agreement while considering a different part to have an unfair effect.
The specialist family lawyers at Osbourne Pinner will work with you to come to a fair agreement that's most likely to be upheld in court, giving you complete peace of mind before your marriage. We provide a 45 minute consultation free of charge, with a prenuptial agreement costing £1,250 plus VAT.
Post-nuptial agreement
Also known as a postnup or post-marital agreement, a post nuptial agreement is designed to deal with the same situation as a pre-nup. In other words, deciding what should happen to each partner's assets after divorce. However, unlike a pre-nuptial agreement, which is agreed before a couple is married, a post-nuptial agreement is entered into by the couple during their marriage.
Again, post nuptial agreements are not strictly binding in the UK, but it is likely that a post-nuptial agreement will be respected by the court unless the effect of the agreement would be unfair.
With Osbourne Pinner's time-served family lawyers on your side, you and your partner can agree on a post-nuptial that's fair, water-tight and as likely as possible to be upheld in court. Like a pre-nuptial, the cost is £1,250 plus VAT including a free consultation.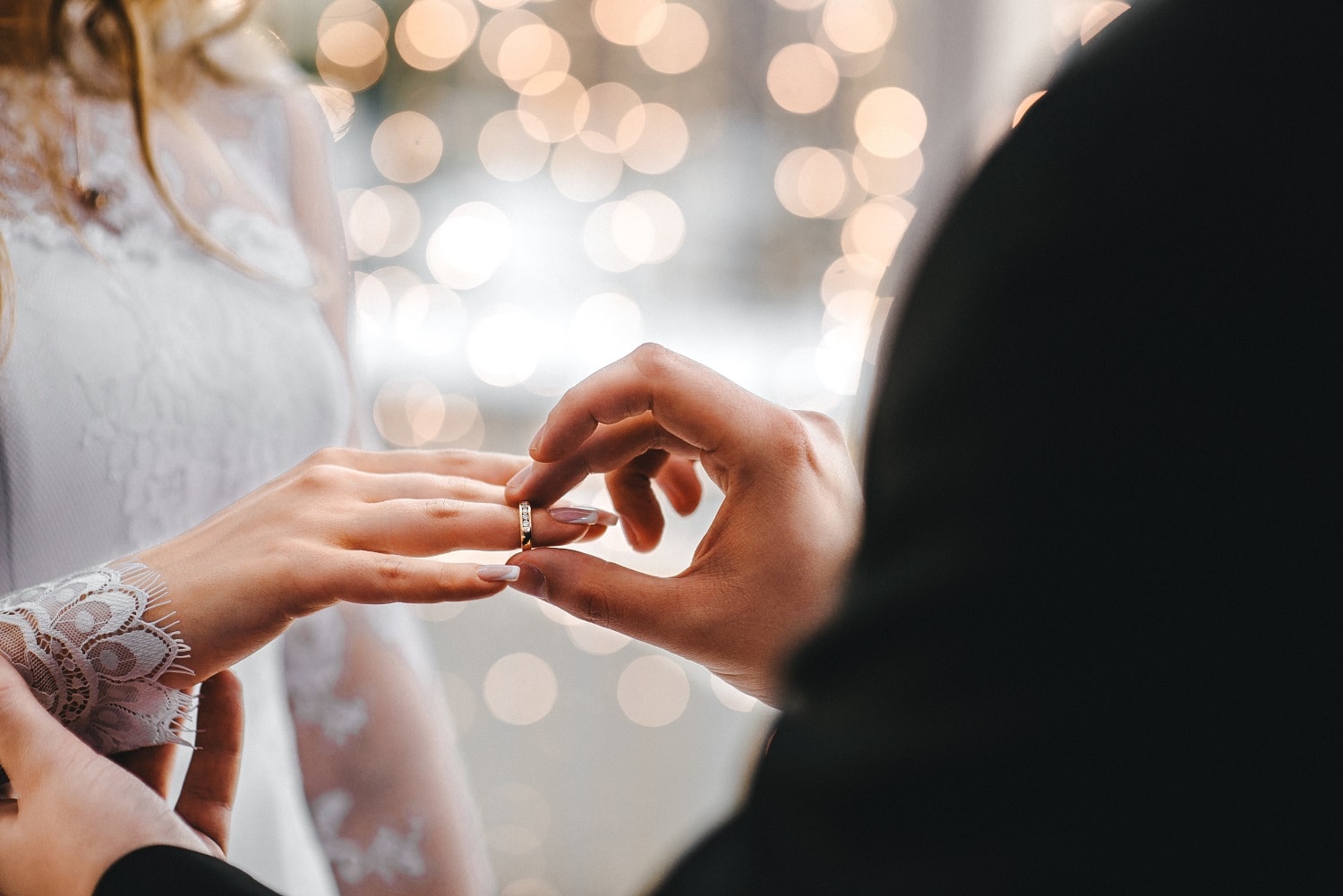 Our family law process
From the very first call, we make sure our local family law services are tailored to your requirements. Here are just some of the steps we take to assist with your family law case…
1. Initial consultation
All of our clients get a free 30-minute consultation with an experienced family lawyer. This gives you an opportunity to ask any questions you have about our team, your case or the process going forward. Crucially, it gives our solicitors a chance to gain a better understanding of your situation and how we can help.
During the initial consultation, we'll advise on the best course of action for your case, the legal services we can provide to help and give you a better idea of costs and timescales.
2. Documents and applications
Whether it's the petition for a divorce or financial information for nuptial agreements, our top solicitors will gather all the information we need for your case. We'll then prepare all the relevant documents and applications to keep your case moving forward without delay.
3. Contact
There are some instances where it's necessary to contact people or authorities during your case. Maybe the court needs to confirm certain details, or your partner needs to respond. Rest assured, we'll make contact with the relevant bodies to get the information, confirmation or response that's required for your case.
4. Management
We'll manage your entire case, from start to finish, so you don't have to deal with the hassle and burden of legal complications during a difficult time. If there's anything we need from you, we'll be in touch as soon as possible by phone, email or post – however you'd prefer. Of course, we'll always keep you up to date.
5. Further consultation
Our experienced family lawyers can be on hand whenever required during your nuptial agreement, child arrangement or divorce process. Need some more advice with the next stage in your divorce? Want us to mediate in a negotiation with your partner? Or just need an expert to represent you in court? Osbourne Pinner is there for you every step of the way.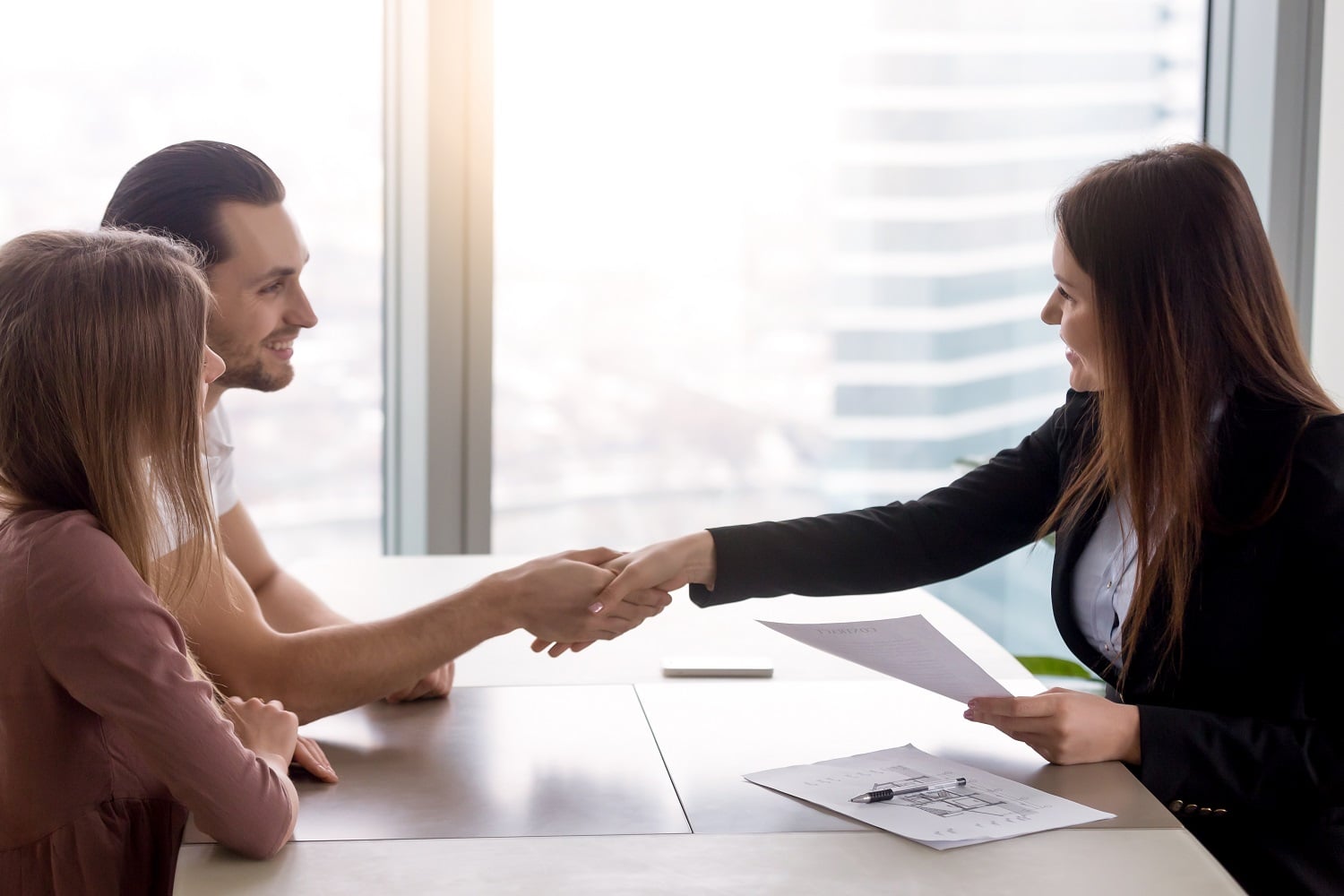 London's local family law firm

When it comes to family matters, you want a team of local family law lawyers that you can trust. A team that's there for you whenever you need them. For people in the capital, that means a team right here in London.

Based in Piccadilly Circus, Central London, Osbourne Pinner is perfectly located to help clients in any part of London. From Richmond and Kingston upon Thames to Redbridge, Havering and Bexley, we provide the same dependable family law services near you.

Wherever you are, we're only minutes away by tube. Where required, we can also hold consultations by phone or video call to get things started. Put simply, whether you're in South, West, North, East or Central London, our family law solicitors are on hand to help nearby and further afield.

Call us on 0203 980 9348 to arrange a consultation.
Family law solicitor costs
As one of London's top family law firms, Osbourne Pinner provides a comprehensive range of family law solutions. With that in mind, costs can vary quite a lot from case to case. A pre-nuptial agreement, for instance, will be a lot quicker and simpler than a complex divorce with custody and financial settlements to arrange.
Rather than providing a misleading one-size-fits-all fee, we'll put together an accurate quote based on your specific requirements and circumstances. Our family law solicitors will hold a no-obligation consultation to get a better understanding of your case and how we can help.
However, what we can confirm is that this initial 45-minute consultation is completely free of charge. So, you don't have to worry about paying anything before you've found out about the process and the costs going forward. Here are a few fixed fees we offer to give you a better idea:
Straightforward Divorce: £750 plus VAT (plus £550 court fees)
Prenuptial Agreement: £1,250 plus VAT
Postnuptial Agreement: £1,250 plus VAT
Consent Order in Divorce: £1,250 plus VAT
Child Arrangement Order (Initial application): £750 +VAT
Why Osbourne Pinner?
Whether it's child arrangements, financial agreements or grandparents' rights, family law is hugely important for you and everyone involved. It's understandable that you only want to work with the best family law solicitors London has to offer.
Osbourne Pinner provides exactly that, with a professional team of family law lawyers and over 15 years of experience. As top family law solicitors in London, we pride ourselves on complete confidentiality, fully transparent fees and most importantly an exceptionally high success rate.
Put simply, our results-driven team combine experience, expertise and a passion for success to help our clients towards a positive outcome. You can the best results, the fastest possible turnaround and peace of mind throughout the process.
Family law FAQs
Do I need a family law solicitor?

The first question on most people's minds is whether you actually need a family law solicitor. In almost every case, the answer is yes. For things like surrogacy and pre- or post-nuptials, a family law firm can provide the expertise you need to keep everything legally binding and above board.

On the flipside, it could be hugely beneficial to your case if you have a family law lawyer on your side in any disputes such as custody, grandparents' rights and financial settlements.

Does the whole family need to be involved?

While family law matters concern multiple members of family, such as children, partners or even grandparents, you don't always need to involve everyone in the legal process. Osbourne Pinner can make sure everything is kept completely confidential if you want to remain discreet while getting expert advice or assistance. We can also act on your behalf when it comes to correspondence and notifying other parties.

Do I need consent?

Separation, divorce and custody cases will always be simpler and quicker with consent from other parties. However, if that's not possible and they're resisting or ignoring your requests, we can assist with mediation, correspondence and where possible the serving of petitions.

How do I find the best family law solicitors?

London has plenty of solicitors, but not all of them are equal. Osbourne Pinner is amongst the best family law solicitors in London. We would always recommend looking for experience, full qualifications and regulation from the Solicitors Regulation Authority as a starting point in your search for a solicitor.

A no-obligation consultation is another good way to determine whether a solicitor is right for you. Fortunately, at Osbourne Pinner, we offer that completely free.

Do I need to come to central London?

We're happy to meet clients in person at our office in Piccadilly Circus, but we can also hold consultations over the phone or by video call on Zoom, Skype and Whatsapp. Our family law solicitors are responsive throughout the process, so you can contact us by email, phone or in person for updates on your case.

How long will it take?

The duration of your case depends on what exactly you're hoping to. Several of our family law services, such as pre-nuptials, post-nuptials and surrogacy agreements can be completed in a matter of days. However, for divorce, you can typically expect around six months, or longer when you factor in financial settlements and child arrangements if parties don't come to an agreement. Rest assured, our lawyers will make things as quick and simple as possible, whatever your circumstances.
Free consultation with family law experts
Don't leave yourself in the dark about family law. Our central London team can answer any of your questions and give you a better idea of the next steps to resolve your case.
For a free consultation with our London family law solicitors, please call us on 0203 980 9348.