Previously known as the Tier 1 Exceptional Talent visa, the application process for the Global Talent visa can be long, complicated and overwhelming. That's why it's crucial to work with the best immigration solicitors in London to ensure a successful and stress-free application. Here at Osbourne Pinner, we are committed to providing straightforward advice to help you navigate the complexities of the UK's immigration system.
Drawing on years of experience in submitting and securing Global Talent visas for recognised and emerging leaders, our specialist team boast an extraordinarily high success rate when it comes to both stage 1 and stage 2 of the immigration application.
Your time is too valuable to waste on unsuccessful applications. With numerous requirements to complete, careful and thorough preparation is required to meet the scrutiny of the Home Office, so it's crucial to have clear and supportive guidance to help you through the process.
Whether you need help with your initial application, or you need legal advice on a rejected visa, Osbourne Pinner will be able to offer the expertise necessary to get things on track. From understanding the application to process and providing the required documentation when seeking a Judicial Review of your application, we're ready and available to achieve the outcome you need.
What is a Global Talent visa?
The Global Talent visa came into effect in February 2020, replacing the Tier 1 (Exceptional Talent) visa. However, for Indefinite Leave to Remain applications, the Tier 1 visa remains open.
The Global Talent visa is very similar to the Tier 1 Exceptional Talent visa but offers a more simplified and extended set of rules. The visa continues to be a suitable route for promising and talented individuals looking to visit the UK for work, but it no longer works on a points-based system.
How can our immigration solicitors help? 
While it may seem daunting, the Global Talent visa application process is an unavoidable step if you're looking to transfer your skills to another country. As such, you'll be in need of an immigration solicitor who boasts extensive expertise in visa applications to make the process as simple and straightforward as possible.
At Osbourne Pinner, our immigration team have years of experience, successfully working on Global Talent visas for countless emerging and recognised leaders. From creating successful applications to reversing refused decisions, our extensive experience ensures we know all the right steps to take to provide a positive outcome.
Our efficient and professional solicitors will take you step by step through the process, clearly outlining everything you'll need for a successful application, including endorsement in Stage 1 of your visa application.
Applying for a Global Talent visa
To be eligible for a Global Talent visa, you must be endorsed as either:
A leader (exceptional talent)
An emerging leader (emerging talent)
A research applicant endorsed by the UK Research and Innovation fund
You must also work in a qualifying field, including:
Science
Humanities
Engineering
Medicine
Digital technology
Arts and culture
Fashion
Architecture
Film and television
Your endorsement within these fields must also be from one of the six bodies engaged by the Home Office:
The Royal Society, for science and medicine
The Royal Academy of Engineering, for engineering
The British Academy, for humanities
Tech Nation, for digital technology
Arts Council England, for arts and culture
UK Research and Innovation (UKRI), for research applicants
Consultation
The first step of your Global Talent visa application is to speak with a seasoned immigration solicitor. The expert team here at Osbourne Pinner will first invite you for a free initial consultation during which we will review your credentials and suitability for the visa.
As part of this, we will run through all of the associated policies, the steps you will need to take and assess both your CV and LinkedIn profile to identify your eligibility for the first stage of the application. You'll also be able to ask any questions you may have and explore any alternative options.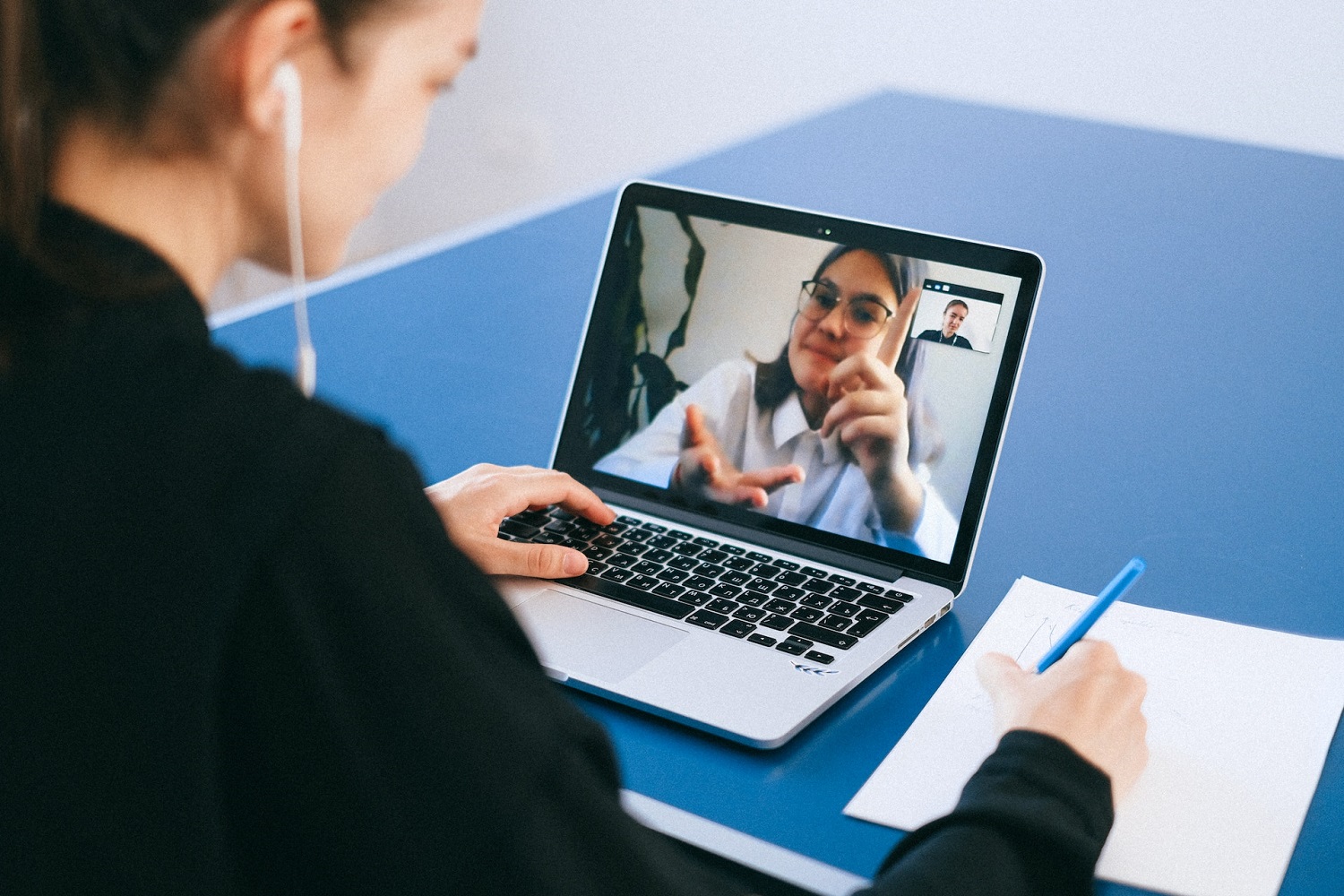 Stage 1 – endorsement
The first stage of securing your Global Talent visa is to submit an application for endorsement with one of the six endorsing bodies. At this point, your solicitor will guide you in creating an application that clearly demonstrates your skill and ability while also highlighting your current achievements.
This will be submitted to the Home Office who will request that one of their endorsing bodies review your credentials. They will then review your expertise before advising the Home Office on whether their endorsement has been granted.
It's important to note here that Stage 1 (endorsement) is not an immigration application; the visa will only be secured in Stage 2.
Stage 2 – application
Once your endorsement has been secured, the next step will be to go through the full immigration application process. At this point, your solicitor will support you in gathering all of the correct information and supporting documents to submit to the Home Office.
They will then consider the immigration aspects, reviewing your information in relation to the UK's immigration policies and considering whether grounds for refusal could apply.
For those who are applying from within the UK, your solicitor will help you to understand how this application will switch your provision, and what impact that could have.
Complications
As with any legal proceedings, you could face complications with your application, including an unsuccessful outcome in either Stage 1 or Stage 2. However, in working with Osbourne Pinner, you'll be able to rely on years of expertise to overcome any challenges faced along the way.
If you are unable to secure endorsement in Stage 1, our expert team will be able to guide you in submitting an endorsement review to obtain a successful outcome. There is no charge for this, but it must be submitted within 28 days of the first decision.
Osbourne Pinner will review your initial application for endorsement and identify whether there has been an error, or if there is further evidence that could be submitted to change the decision.
If at Stage 2, your application is rejected, it is still possible to appeal the decision, and a vast majority of appeals secure a successful outcome. Again, your expert immigration solicitor will review the information submitted in line with the feedback provided by assessors, working to answer any questions left by the Home Office.
Global Talent visa – digital technology eligibility 
If you're applying for a Global Talent visa in the field of digital technology, the criteria have been relaxed to encourage talented technology professionals to work in the UK. Under these circumstances, Tech Nation will be the endorsing body, and non-EEA migrants will be able to work either in an employed position or as self-employed.
Under the Digital Technology eligibility, you will be able to change employers without obtaining further authorisation or acquiring sponsorship for a new role. There is also no maximum on the time you can spend in the UK, and you could be eligible to apply for Indefinite Leave to Remain after three years of residence.
Global Talent visa – science and research eligibility
A new category for researchers has been opened up as part of the Global Talent visa. This category has been specifically created to enable researchers who work in the fields of medicine, science, engineering and humanities to travel to and work in the UK.
This endorsement route is being overseen by the UK Research and Innovation Fund, and those who travel to the UK will be able to apply for Indefinite Leave to Remain following a consecutive three years of residency in the UK. Any travel outside of the UK taken for research purposes will not impact this.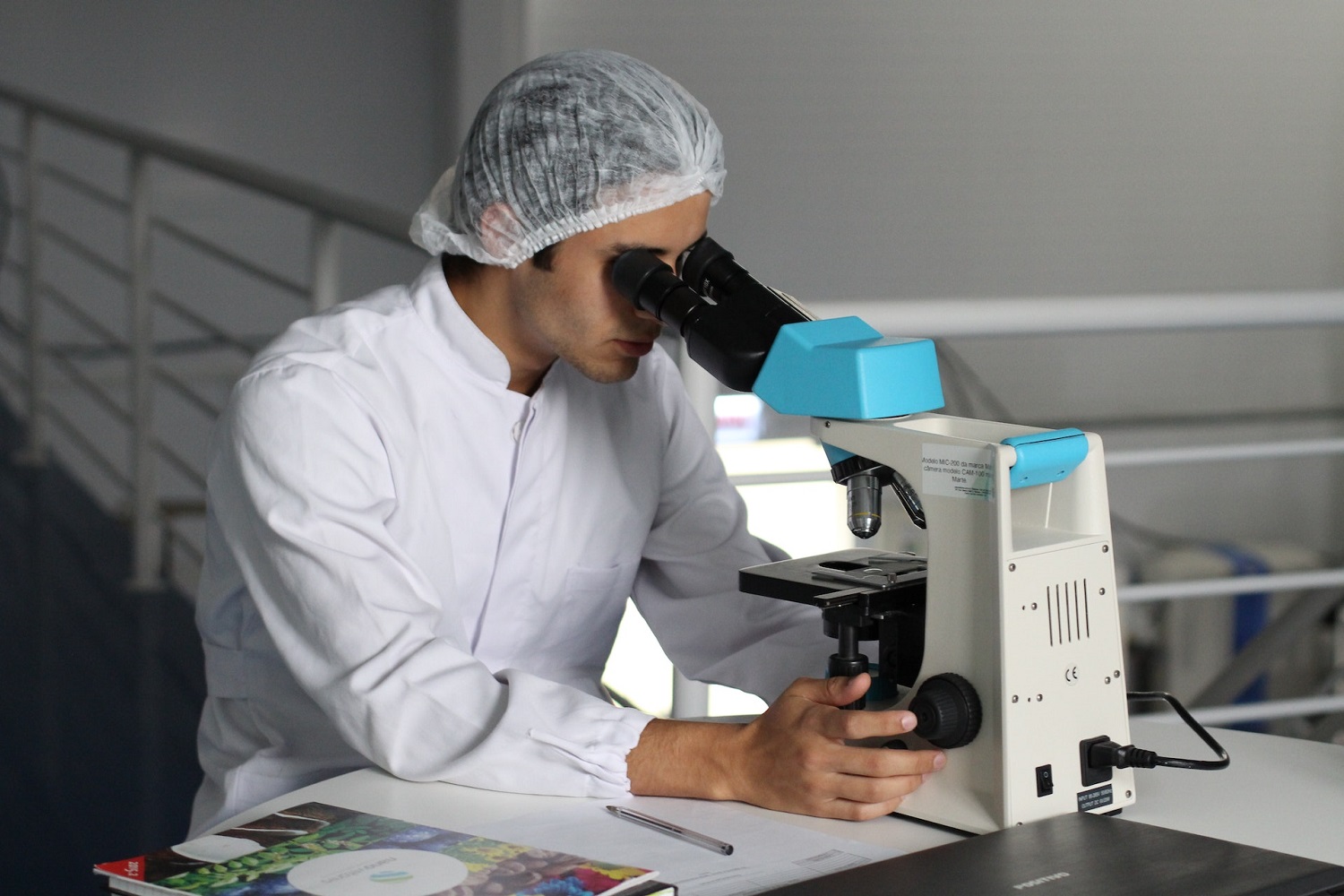 Global Talent visa fees
The costs involved with securing your Global Talent visa will come down into two categories – the cost of submitting the application, and the cost of using an immigration solicitors' services.
Global Talent visa application fees
The processing of your Global Talent visa will require you to pay one off fees for each stage of the application. All applicants must pay at Stage 1 for an endorsement, regardless of whether it's a first-time application, or you're switching your visa.
For Stage 2, the price can vary depending on your individual circumstances with extra charges for dependants.
There will be additional charges for an immigration health surge payment. However, this amount will depend on how long you intend to stay in the UK. It is important to remember that a person does not automatically get a visa if they've been endorsed and fees will not be reimbursed if a visa application is turned down.
Cost of immigration solicitors' services
The cost of the services of immigration solicitors' services can vary depending on your individual requirements. Here at Osbourne Pinner, we provide transparent and cost-effective estimates for our services following our initial consultation, including hourly and fixed-fee pricing options.
London's local immigration solicitors

Working with specialist immigration solicitors who are based nearby can offer plenty of benefits. Primarily, having a solicitor close to home will ensure you can conveniently meet with your solicitor and talk through any queries face to face, providing optimal clarity when reviewing your visa application.

Face to face meetings can also support you in building a relationship based on trust and understanding. Meeting your local solicitor in person, you'll be able to see for yourself the expertise and dedication to ensuring your application is up to par.

With our offices based in the centre of London, our team of specialist immigration solicitors are easy to access wherever you're travelling from. Our office is situated in Piccadilly Circus, a short tube ride from many of London's boroughs, including Southwark, Islington and Camden.
Online immigration solicitors
Applying for and securing a visa can often require quick responses that might not always give you time to head to our office. When checking over the final details of your application, or raising a quick query on progress, it can be more convenient to access your solicitors support online.
The immigration team at Osbourne Pinner offer a flexible approach designed to fit in with your time and your needs. Whether you prefer face to face meetings or online communication, we're here for you. All we ask is that you send us a copy of a form of photo ID if you would like to keep communication online,
Through our online communication, we are also able to support individuals based further afield. For instance, if you're looking to travel to the UK for work, or are based outside of London and want to change your visa, we'd be more than happy to support you through video calls on Zoom, Skype or FaceTime and keep you up to date with your progress via email.
FAQs
What is a Global Talent visa for?

The Global Talent visa allows successful applicants to work in the UK without a sponsor, language entry requirements or minimum salary thresholds which apply to other UK immigration categories. The visa also offers advantages for individuals, their partners and their dependants who are looking to base themselves in the UK.

These include being able to change jobs without authorisation, enter self-employment, set up a spin-out company, and earn extra income from other sources, regardless of whether they relate to the field in which the applicant was endorsed.

What are the requirements for an endorsement?      

The requirements for endorsement under the Global Talent visa differ depending on the individual's chosen field.

For example, science endorsing bodies will choose to rely on their own internal assessment and will have additional information on the requirements on their websites.

Non-academic fields of arts, culture and digital technology will also have their own application process, and all applicants will be referred to Arts Council England or Tech Nation.

All endorsing bodies will assess whether an applicant has a proven track record of innovation in the sector and proof of recognition for their work. For emerging leaders, the home office will look for examples of innovation instead of a proven track record.

What information do I need to apply?

When creating your application for the Global Talent visa, you will need to be able to supply a valid passport, a copy of your endorsement letter (available once successfully completing Stage 1), and a copy of any criminal documents covering the past ten years.

Does the Global Talent visa have any restrictions based on nationality?

There are no nationality-based restrictions for the Global Talent visa, and it is open to all non-EEA citizens.

How long does it take to receive a Global Talent visa?

Once someone has received their endorsement, the earliest they can apply for a visa is three months before travel.

A decision on whether visa application has been accepted should be made within three weeks from when you apply from outside the UK.

Are there any fast track routes?

Applications under the fields of science, medicine, engineering and humanities can benefit from slightly relaxed and expanded provisions.

International researchers looking to work on COVID-19 related grants can be fast-tracked by applying for a Global Talent visa under specific relaxed criteria until 31st January 2021.

Digital Technology applicants can also benefit from a fast-track route where the applicant has been accepted onto one of the recognised UK accelerator programs, such as Barclays, Collider, or Ignite.

How long will a Global Talent visa be valid for?

Applicants can apply to stay for a maximum of five years within the UK and have an option to renew upon completion. The fact that this is so flexible means people can minimise their immigration health surcharge payment to equally fit the time they are opting to stay in the country.

Those who have been granted a Global Talent (Exceptional Talent) visa or any endorsement in science or a UKRI endorsement can usually apply to remain the country permanently based on three years stay in the UK.

Those on a visa in arts, culture and digital technology visa must wait five years before applying for Indefinite Leave to Remain.

Is there be a cap on the number of Global Talent visa applications?

The Global Talent category will not be subject to a cap on the number of applicants.

Where do I apply for a Global Talent visa?

The Global Talent visa application form can be found on the GOV.UK website, but it's best to seek professional advice before beginning your application.

If I am an EEA or Swiss National, do I need a Global Talent visa?

Non-UK nationals from the European Economic Area (EEA) and Switzerland will not need a visa during a transition period, lasting until 31st December 2020.

After this date, alternative immigration policies are expected to be put in place, so those from the EEA/Switzerland are advised to contact our immigration team to remain aware of the latest updates.

I have already received endorsement under Tier 1 (Exceptional Talent), will this still be accepted?

The Global Talent visa replaced the Tier 1 (Exceptional Talent) visa in February 2020, but there is a transitional arrangement in place to support those who have already started the process.

For those still awaiting a decision of endorsement under the Tier 1 category, the outcome received will still be usable for the Global Talent visa.

If you have already used and submitted your endorsement letter and application under Tier 1 (Exceptional Talent), your Tier 1 visa will be granted rather than a Global Talent visa. However, you will be able to apply for extensions, or Indefinite Leave to Remain, under the Global Talent criteria.

I'm working in the UK under a different visa, can I switch?

If you are on a Tier 1 or Tier 2 visa and already reside in the UK, then you will be able to apply to switch to a Global Talent visa. Those in the research sector on a Tier 5 visa will also be able to apply to change.

I have dependants, will they be able to join me?

Dependants, including spouses, partners or children under the age of 18, will be able to join you in travelling to the UK should you successfully acquire a Global Talent visa.

However, before being able to apply for Indefinite Leave to Remain in the UK, they must spend five consecutive years living in the UK.
Arrange a consultation
If you're ready to start your Global Talent visa application, please do not hesitate to get in touch. Our expert London-based immigration team are ready and waiting to guide you through the process and secure you a successful outcome.
Available via phone, video call, or in person, our seasoned solicitors will be able to answer any questions you may have about starting your application or appealing a negative decision.
For a free and no-obligation initial chat, call us on 0203 980 9348, or use our contact form to request a call back.